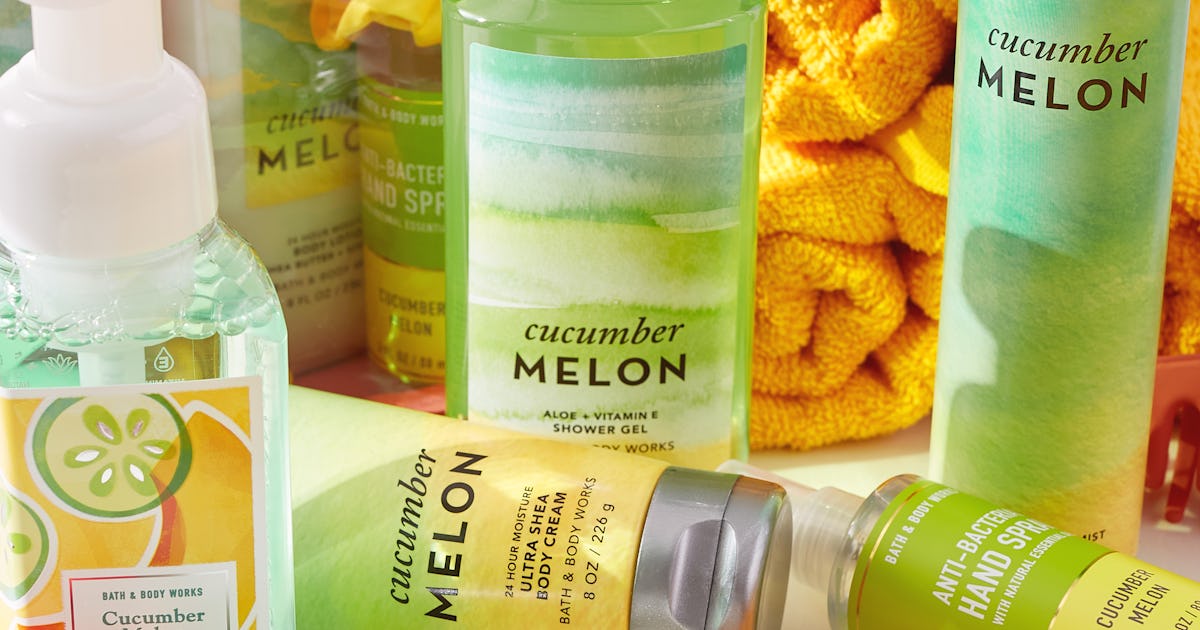 If you've been feeling extra nostalgic lately, go ahead and blame it on mercury being in retrograde. Maybe the thought of reconnecting with that ex is an unwelcome blast from the past, but thankfully, the Bath & Body Works Semi-Annual Sale 2021 is here with some classics that you'll be more than happy to rediscover. The sale — which has basically reached national holiday status among candle lovers — officially starts today and features some major deals.
New markdowns (both online and in-store) will be revealed each week until the sale ends on July 12. You'll be able to snag some of the usual bargains, with discounts as hefty as 75 percent off. Today, you'll be able to score 50 percent off select three-wick candles, hand soaps, and hand sanitizers (which are great to have on hand if you're slowly starting to socialize again).
As a special treat for the occasion, Bath & Body Works is once again discounting its iconic Cucumber Melon line. The OG scent made its debut back in 1998 and quickly became a staple in middle school locker rooms everywhere. You can also shop other nostalgia-inducing scents like the Pink Tie Dye (which also matches everyone's favorite quarantine staple) and Cotton Candy Clouds body care lines or fill your home with throwback fragrances via the Cereal & Cartoons or Salted Pretzel Milkshake candles.
And it isn't just about taking a trip down memory lane with this sale: Over 90 summery, new products will be making their first appearances. Inspired by everyone's summer drink of choice (apologies to rosé), the Cherry Limeade and Strawberry Soda lines are fun, sweet treats to try. If you're looking to fill your space with a summer-friendly scent, you'll also find new three-wick candles in delicious varieties such as Mint Chocolate Chip Milkshake, Palm Trees & Paradise, and Sunshine & Daydreams. If you're here for the tried-and-trues, you'll be happy to know that 10 other fan-favorite candles (think Ocean Driftwood, Fresh Cut Lilacs, and Eucalyptus Rain) are also in the mix.
Ready to start shopping? Check out some standouts below.